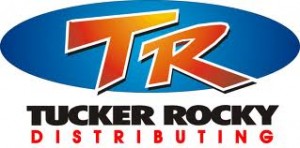 Tucker Rocky's relentless commitment to its dealer partners is the reason they are a leading distributor of motorcycle aftermarket parts, accessories and apparel. Tucker Rocky offers tens of thousands of products from the finest brands for street, custom, touring and off-road motorcycles.
In addition, Tucker Rocky has developed one of the most compelling portfolios of brands in all of powersports. Industry heavyweights such as Answer, MSR, ProTaper, Speed and Strength, BikeMaster, Firstgear, River Road, QuadBoss and Twin Power are known throughout the world over as enthusiast favorites. Tucker Rocky's dedication to its brands, its focus on marketing and their commitment to superior customer service drive their high level of performance sought by customers and dealers.
R & D Motorcycles is a Tucker Rocky distributor in the Tampa Bay area. Call us at (727) 785-1324 to discuss your parts or accessory needs.